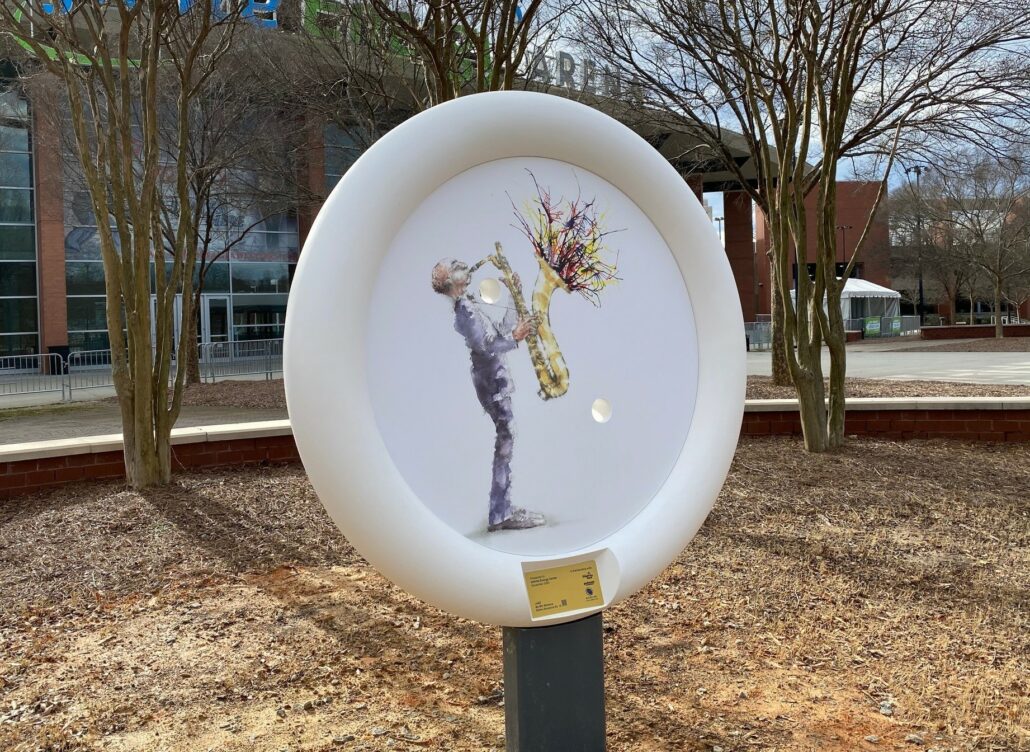 Two Button Sculptures have been installed at the Infinite Energy Center thanks to the Gwinnett Creativity Fund grant program.
The Sugarloaf Community Improvement District worked with the non-profit organization Button Art, Inc. to select the design "JAZZ" by artist Bill Stevens from the juried entries provided. The chosen art was appropriate for the Infinite Energy Center entertainment district and to represent the Sugarloaf community as Gwinnett's Downtown, a location for arts and culture.
In addition to the sculpture at the Infinite Energy Center, an interactive chalkboard Button Sculpture was also installed at the Hudgens Center for the Arts. The chalkboard allows for community participation, creating a space for artistic expression, temporary art projects, and collecting notes or ideas from the community.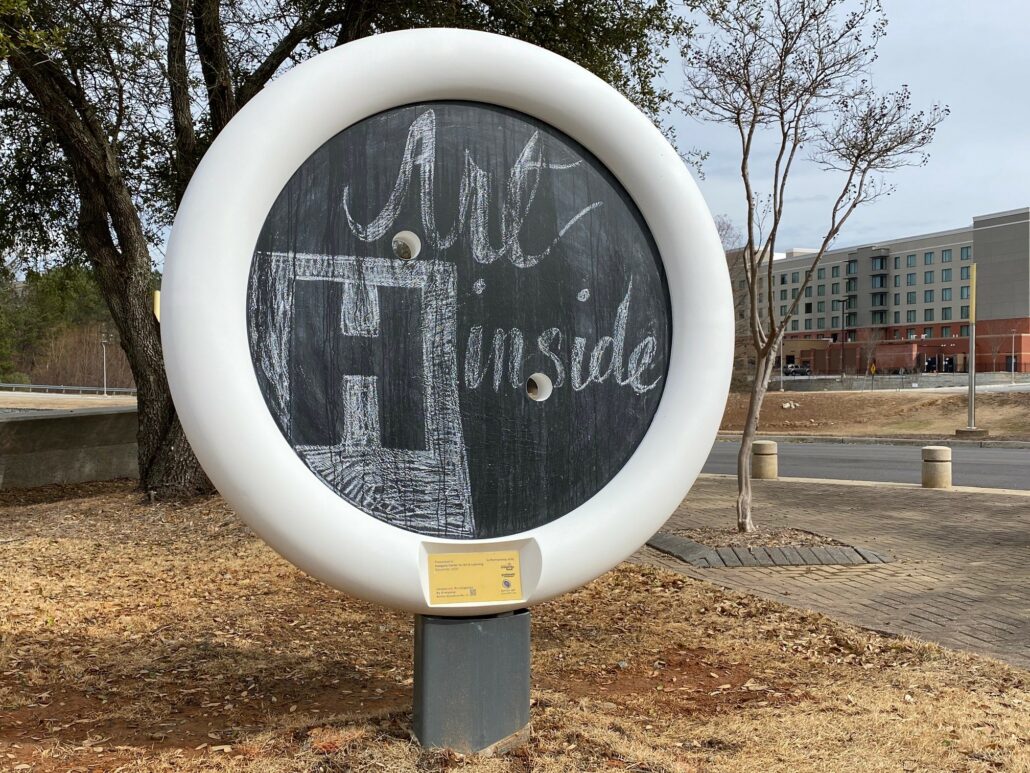 About the Gwinnett Creativity Fund: The Gwinnett Creativity Fund goals are to allow non-profit arts and cultural organizations to grow and evolve, provide programmatic and educational opportunities, engage underserved audiences and enhance Gwinnett's economic development and cultural landscape. Learn more:  https://www.gwinnettcreativityfund.com/
About Button Art: Button Art, Inc. is a 501(c)(3) nonprofit created to further the love of art in Gwinnett County. Through public and private collaborations and engaging artists of all ages, cultures and media, Button Art, Inc. is committed to manage, create, and install 200 original Button Sculptures throughout Gwinnett County. This art project was inspired by Gwinnett County's 200th birthday celebration. Learn more: https://www.buttonart.org/