The Gwinnett County Board of Commissioners approved a request by the Sugarloaf Community Improvement District on May 18th to expand the district boundaries by twelve parcels. The expansion adds $73.96 million in appraised value to the Sugarloaf CID.
---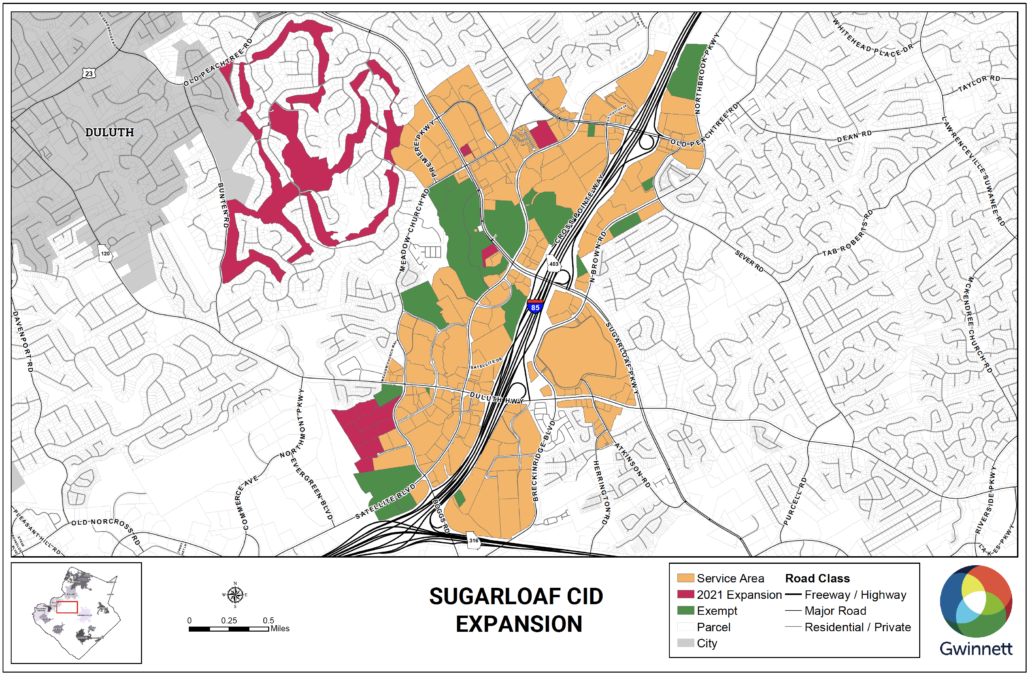 The Sugarloaf CID Board of Directors approved the CID expansion at its April 8th meeting. The expansion includes commercial properties on Sugarloaf Parkway, Satellite Boulevard, and Boggs Road.
This is the fifth expansion since the CID formed in 2016, and it will grow the CID to a total of 90 taxable parcels. When property owners join the CID, they agree to pay an additional tax of 3.5 mills to fund projects that make the district more connected, safe, and attractive. The addition of these new properties will increase the amount of funding the CID will be able to leverage to complete these important projects.
If you are a property owner interested in learning more about the Sugarloaf CID, please contact Alyssa Davis.