With a new year comes new County leadership representing the Sugarloaf CID District. Gwinnett County Chairwoman Nicole Love Hendrickson and District 1 Commissioner Kirkland Carden were sworn into office at the end of 2020.
Nicole Love Hendrickson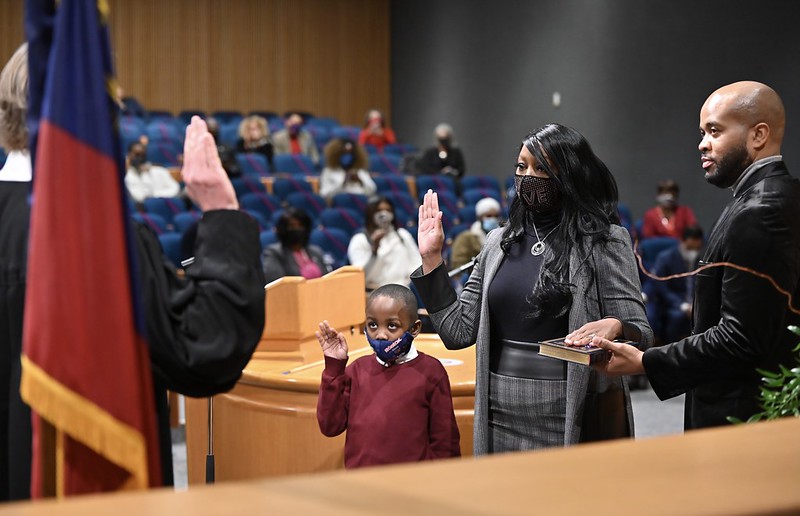 Nicole Love Hendrickson is the first African American Chairwoman of the Gwinnett County Board of Commissioners. Nicole is not a stranger to Gwinnett County government. Before her election, she served as the director of the Gwinnett County Community Outreach program. During her time there, she launched the Gwinnett 101 Citizens Academy and the Gwinnett Youth Commission. Prior to working at Gwinnett County, Nicole was the associate director for the Gwinnett Coalition for Health and Human Services for eight years.
Nicole is a native of Rhode Island who moved to Gwinnett County in 2008. She lives in Lilburn with her husband and son.
---
Kirkland Carden
Kirkland Carden is the new District 1 Commissioner. District 1 includes the Sugarloaf CID and the cities of Duluth, Suwanee, Sugar Hill, and portions of Norcross. Kirkland is a former Duluth City Council member, where he was the first millennial and the first African American council member in the city. He has professional experience in transportation and coordination with local land use and zoning ordinances.
Kirkland is originally from Ohio and moved to Duluth in 2004.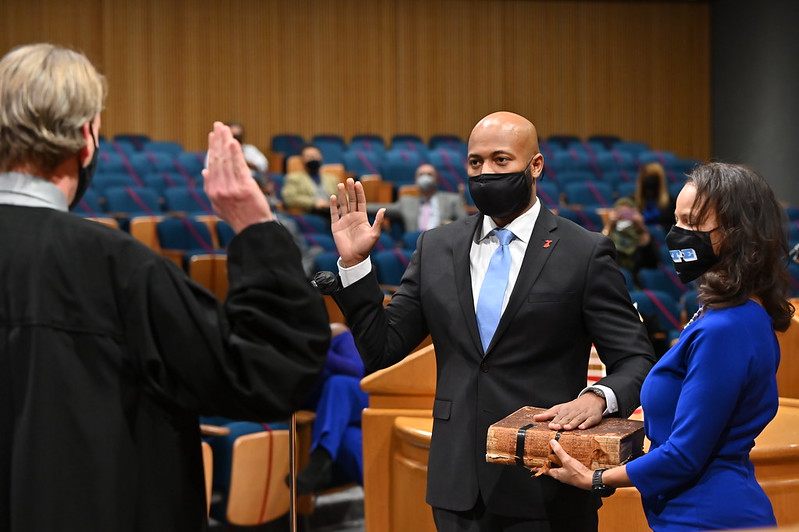 ---