The Sugarloaf CID partnered with Gwinnett County to remove hundreds of outdated, nonfunctioning lights from the Sugarloaf Parkway at I-85 underpass. They were replaced with new LED lights providing improved visibility and safety for drivers, bicyclists, and pedestrians.
The original underpass lighting included 730 lights along the length of both sides of the underpass. Most were not lit, and the ones that were provided dim lighting. The Sugarloaf CID and County paid for Georgia Power to remove the old, nonfunctioning lights. These were replaced with 14 LED lights. In addition to improving safety, the new LED lights are more efficient and will save Gwinnett County money in energy costs.
Now that the lighting has been updated, the CID is working with Atlanta-based artist Krista Jones to create a vibrant, patterned mural to cover the northbound-facing wall on the underpass. The mural will span the entire 10,400 square-foot wall at the gateway into Gwinnett's Downtown.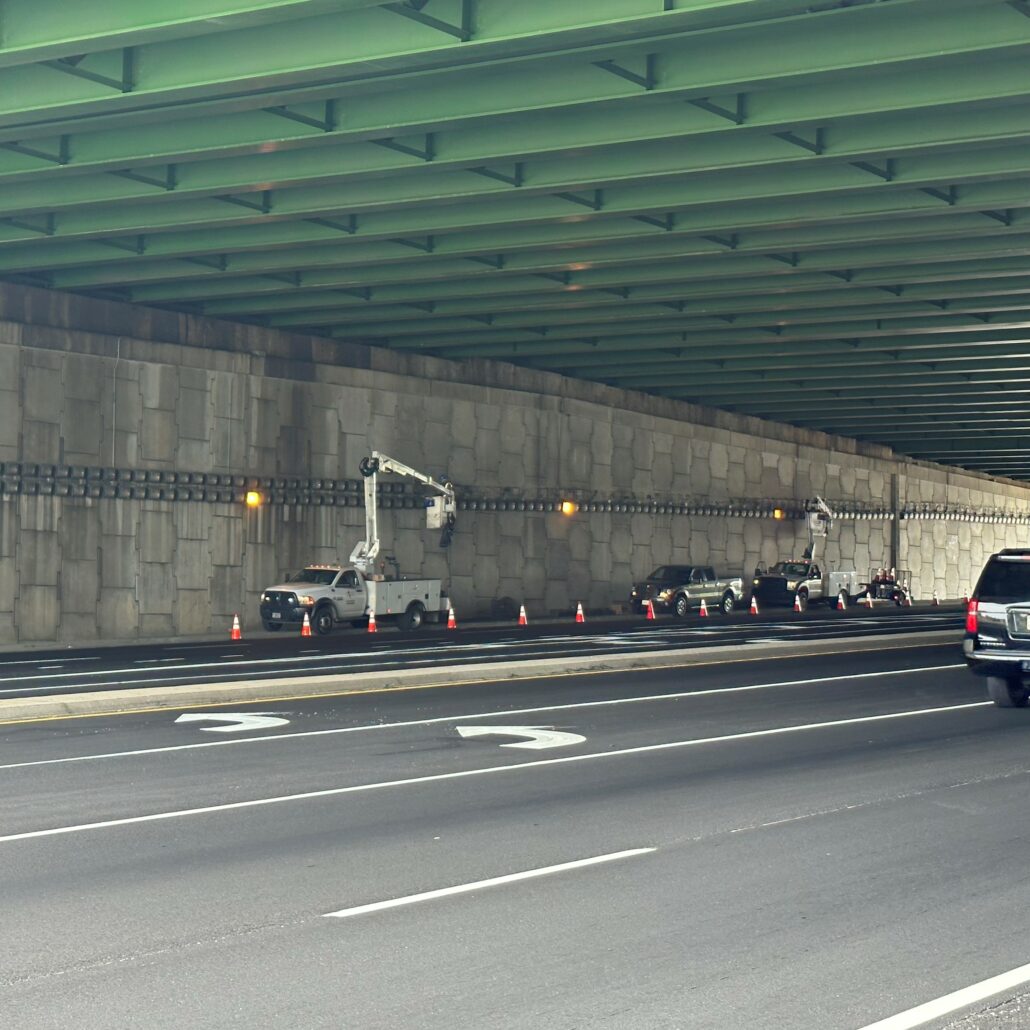 ---
"Replacing the lighting was an important first step to advance the mural project which will span the entire 10,400 square foot northbound facing wall. This will be one of the largest murals in the Atlanta metro area transforming the gateway into Gwinnett's Downtown."

Alyssa Davis, Sugarloaf Community Improvement District Executive Director